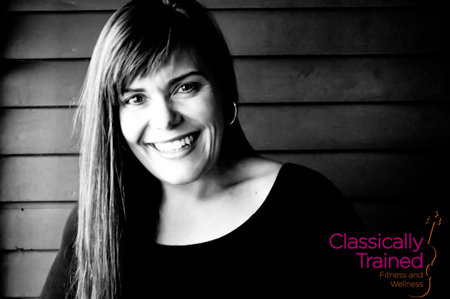 Jona Beczkiewicz Kerr brings a unique combination of extensive knowledge and practice in the fitness and wellness industry, as well as thirty-five years of personal experience in the classical music field and the performing arts to CTFW. A classically trained violinist from the age of five, she earned her Bachelor's degree in Violin Performance with Masao Kawasaki at the College-Conservatory of Music at the University of Cincinnati and attended both the Meadowmount School of Music in upstate New York as well as the prestigious, Aspen Music Festival and School.
Midway through her violin studies, Jona developed ulnar nerve syndrome in both elbows, requiring her to have surgery to transplant the nerves. It was at that time that she began to make some of the basic connections about the physical nature of performance and fitness. Through her own rehabilitation, and those of many whom she encountered along the way, she also realized how musicians were ineffectively dealing with their pain and injuries: quietly, often not seeking help, with few available resources to address their specific needs.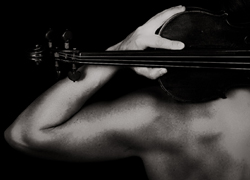 Having doubts as to her ability to remain in the music field as a performer after her surgeries, Jona decided to take an educational and professional detour, acquiring her master's degree in arts administration from the College-Conservatory of Music at the University of Cincinnati. She started her own arts management company before moving to Amsterdam for ten years with her husband, violinist Alexander Kerr. There, confronted with countless performers (world-renowned musicians and promising students), many of them struggling to deal with performance related pain from their years of music making, Jona decided to refocus her attention to her initial passion for music by helping artists learn to perform pain free.
Upon returning to the States, she immersed herself in the study of physiology, corrective exercise and fitness and began working to help musicians, opening Classically Trained Fitness and Wellness, LLC in Bloomington, IN. She works with clients one-on-one and in groups, including daily sessions with students at the Indiana University Jacobs School of Music. She is also the co-founder of the ELDOA Institute of Southern Indiana – a center of excellence based upon the work of Guy Voyer, D.O. EISI's purpose it to bring the transformative work of Dr. Voyer to the people of Bloomington and South Central Indiana.
Jona holds multiple certifications from the American Council on Exercise (ACE) in personal training, group fitness and is an ACE Lifestyle and Weight Management Consultant. She is also certified in ELDOA I, ELDOA II and Myofascial Stretching by Dr. Guy Voyer, D.O., currently working towards certification as a SomaTrainer.
---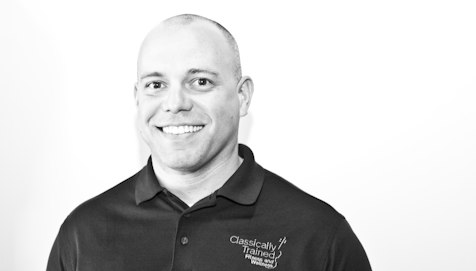 Brian Murer, Medical Advisor to CTFW and Medical Director of the Institute
Manual medicine and rehabilitation specialist Dr. Brian Murer does not believe that any problem in life has a singular cause or a singular solution. He brings a systems approach to every aspect of his life. This is especially true in regards to his work as a manual medicine practitioner helping people recover from injury, chronic and acute pain.
Brian prefers using the term manual medicine to describe his work. He feels the term more accurately describes what he does and does not "pigeon-hole" patients or him into limited expectations of one particular profession, dogma or technique system.  Manual medicine refers to the amalgam of training, tools and experience that he brings to the treatment room to provide a truly unique healing experience.
Dr. Murer is classically trained and licensed as a chiropractor. He attended Parker College of Chiropractic in Dallas, Texas after a successful career as a track and field coach and athlete. Brian was a nationally ranked hammer thrower at Southern Methodist University and was the alternate to the 1996 Olympic Team. He coached at SMU, The University of Texas and then at Purdue University, where he coached the 2000 Big Ten Champion in the javelin and hammer throw and had national qualifiers in both events.
During his career in athletics, Dr. Murer forged strong relationships with a community of elite complementary and alternative sports medicine practitioners.  He has since used this community to integrate the best "field-tested" tools used in professional athletics into his manual medicine practice. Brian studies and integrates Active Release Techniques, Manual Adhesion Release, chiropractic, Frequency Specific Micro-current, Neuro-functional Acupuncture, and Osteopathic Joint Pumping and facial work.
Dr. Murer has found that diagnosis is the keystone to solving any problem, especially with regards to a complex system like the human body. In the absence of obvious circumstances of surgical need, conventional "syndromic" diagnoses are of little use to guiding practitioners on how to formulate a treatment plan. Having logged hundreds of hours of studying side by side with masters of "functional" biomechanics Dave Wollman and Dan Pfaff, Brian has developed a keen eye for biomechanical "normal" and pathological variants. Additional study of William Brady's Integrative Diagnosis system has helped him to further comprehend the complexities of functional diagnosis and treatment.
Dr. Murer has just completed his certification in neuro-functional acupuncture from McMaster University. He is also enrolled in the prestigious Sportslab-NYC Fascia Fellowship directed and taught by Guy Voyer, D.O. The fascia fellowship is a three-year program that trains its attendee's Osteopathic joint pumping, fascia treatment, double TLS and ELDOA exercises. He will complete the fellowship in 2014.
An experienced teacher, Murer has coached track and field at the youth, collegiate and professional level and is much sought after as a lecturer, annually invited by Indiana University to speak to their fitness professional students and to host them as interns at his practice.
---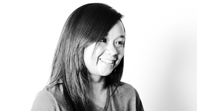 Darrelyn Valdez, performing arts fitness specialist
Darrelyn Valdez's wide array of talents in the field of fitness and dance make her an invaluable asset to Classically Trained Fitness and Wellness. She has experience in Flamenco, Bollywood, Hip-Hop, and is certified in both Zumba Basic and Zumba Basic 2.
Darrelyn has been certified by the Aerobics and Fitness Association of America in Step Aerobics, Group Fitness, Hi/Low Floor, Strength and Conditioning, Interval Training, and holds instructional certifications in Spinning, military leadership PT, and Exercise Science Fundamentals. Inspired by her many years of yoga training, she specializes in flexibility and stretching techniques. She studied martial arts for 12 years and holds a BA in Sociology from the University of New Mexico.
Darrelyn has been passionate about dance and movement since childhood and after taking her first dance and step aerobics classes in college, knew that her path in life would be connected to both the arts and health and wellness. She is an easily recognizable presence in the Indiana fitness and dance communities, with her boundless energy, creative ideas, and positive attitude. In addition to her work with CTFW, she teaches Bollywood Dancefit and a children's Hip Hop class at the Panache Studios. She lives in Bloomington with her husband, IU pianist Richard Valdez and her two sons, Alex and Johnathon.