New Video and Workshop UPDATE!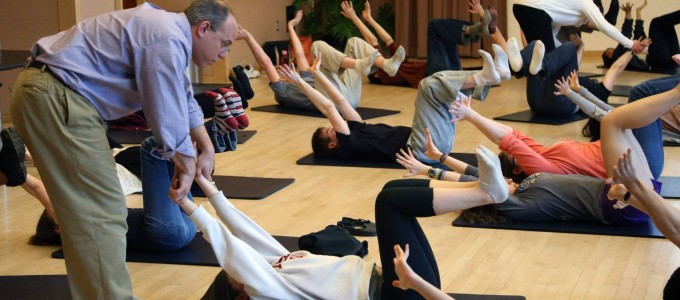 The academic year is coming to a close at the Jacobs School of Music and we have participated in and presented some great events in the past few weeks!
IU JSoM's Project Jumpstart and Classically Trained Fitness and Wellness co-sponsored a highly attended, two-weekend workshop. On Saturday, April 5 we presented part one: Musicians are Athletes – The Physical Game
featuring Bloomington manual medicine and rehabilitation specialist Dr. Brian Murer and me, talking about the need to prepare the body for the athleticism of performing music and the necessity of exercising thoughtfully through ELDOA to gain strength, flexibility and the ability to perform with less (or zero) pain.
Saturday, April 12 we presented part two: Musicians Are Athletes  – The Mental Game this time led by Stacey Kim, LCSW and Aubrette Kinne, MA, (Doctoral Candidate, Sport Psychology) on resilience, building internal confidence, managing feedback and developing an internal encouraging voice.
We look forward to collaborating with Project Jumpstart and presenting more workshops for students in the Fall!
Also, with the production team at Blueline, we have produced our SECOND video featuring students at the Jacobs School talking about their experiences in our classes and how they have helped them reduce or eliminate performance related pain and stress. We are so proud of the video and want to give a HUGE shout out to the team at Blueline Style here in Bloomington for this fantastic, first-class video!
Please check out our photos from the workshop and OUR NEW VIDEO!